Activities at Manomano Lodge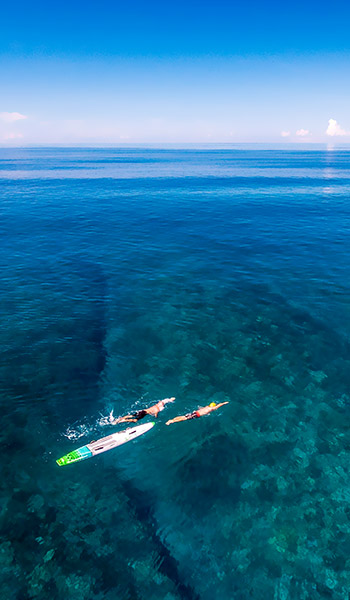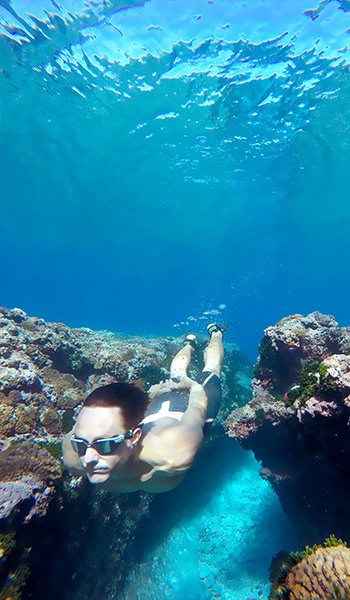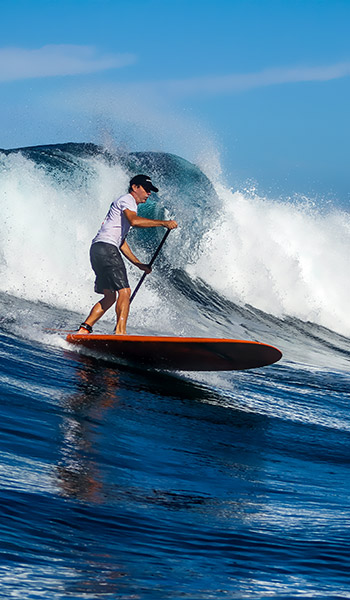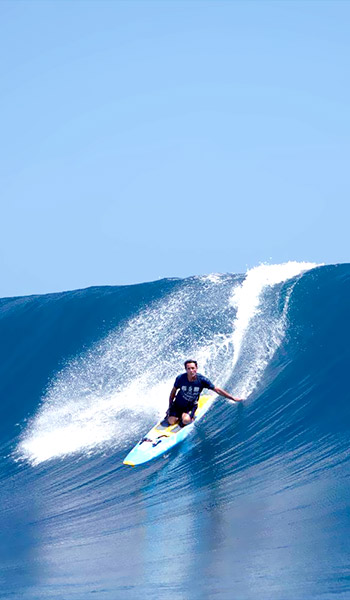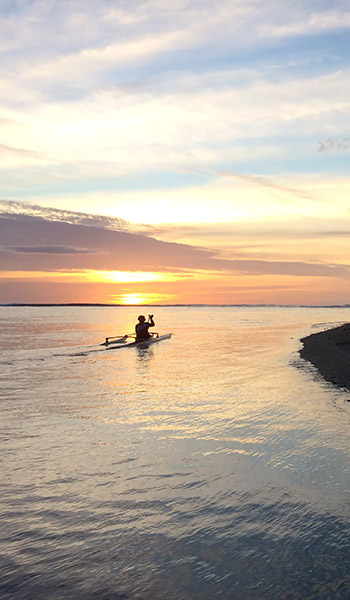 Snorkeling in the lagoon (masks available at the lodge)
Kayak or Paddle in the lagoon
Surf the spots around Manomano Point, Taharu'u, Geko & Maoti
A kayak is available for your use. We can also offer you a guided-tour of the lagoon.
Our partnership with the surf and kite surfing schools will allow you to learn or improve your skills in these aquatic disciplines. Thanks to our partnership with KXT Training, we offer training and development camps in Va'a and Stand up racing with the biggest names in Polynesian rowing. For the more experienced, we can arrange your downwind adventures. SUP racing and va'a rowing classes are possible for individuals, or in a group, with KXT training.
Yoga, muscle building and other activities can be offered as part of a package (Accommodation + Activities). More info and news available on
the Manomano Lodge Facebook page
.
Activities with an instructor cannot be spontaneously arranged,
contact us
one month before your arrival so that we can organize your training schedule.
Beach games, badminton, various balls, etc. are also available on-site.
Access to the owner's library and board games on request.
Equipment rental (Aquatic & golf)
Whether you are a guest at Manomano Lodge or staying elsewhere, our leisure and competitive equipment is available for rent:
Kayak
Stand Up Paddle
Prone Paddleboard
Va'a / Pirogue (local canoe)
Golf clubs
Beach Bikes
Our equipment is available through reservation only. Please
contact us
for more information.
Suitable for beginners and passionate sportspeople, our range of aquatic equipment includes:
Surfboards
Shortboards
Longboards
Kneeboards
Bodyboards
Handboards
Paddle and oar sports
Stand Up Paddle for beginners and elites
Paddle-prone for beginners and elites
Pirogue / Va'a hoe (local canoe)
Material rental includes a vest, oar, leash and anchor if needed.